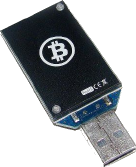 If you are you ready to start mining crypto currency you have come to the right place. I will only talk about the easiest and simplest ways to get set up and start mining in minutes. To learn more about crypto currencies and in depth mining hardware / software read here.
1. You need a WALLET ADDRESS - A crypto currency wallet address.
You can use your coinbase.com wallet address or others but for this example I will use the DOGECOIN.com wallet. Go to Dogecoin.com and download your FREE wallet. Install and let it sync with the block chain then generate a Much Receive address / QR code. You need to have some kind of receive Dogecoin wallet address so they can pay you. Wallet must be able to accept DOGE. Read on wallets On-line/Offline, Hard/Soft, Hott/Cold wallets: Ledger, eToro, Exodus, Coinbase, Trade Station, Gemini or others.
2. Download your personal miner - it's simply the easiest setup to mine crypto currency.
Download and install your personal mining software. Run the software and enter your receive crypto address then select your pay in crypto format ( I selected DOGECOIN ) and select START. That's it !
You are mining DOGECOIN !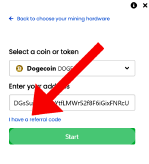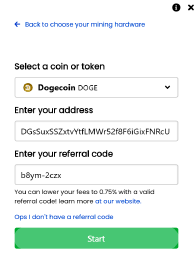 ENTER my discount code to reduce the fee's from 1% to .75% Discount code: b8ym-2czx
You should be able to get a few DOGE coins within about 15 minuets. Happy Mining...
Other Mining Software - Pools vs. Solo mining
All these options below are just more complicated and profitable ways of mining crypto currency. Download virus free software.


Save money with my promo code on the Ledger Nano X


Wallets: The easiest way is to use Coinbase or Robinhood to hold your crypto currency. We suggest you create an offline secure wallet. For a more detailed explanation of wallets and their tradeoffs

read this blog post.
Small amounts (~0.1% net worth) — use a Mobile Bitcoin Wallet
Block­stream Green — Probably the best bitcoin wallet for iPhone (also works on Android)

Medium Amounts (~1-10% net worth) — use a Hardware Bitcoin Wallet
Trezor--More user friendly - Coldcard--More advanced security features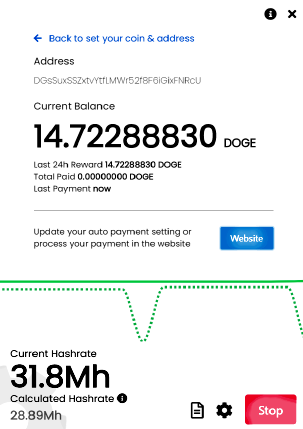 Join my Akia mining Pool

Easily mine a few DOGECOIN within about 10-15 minutes. Learn mining and have fun earning free crypto currency. Yes, you can still easily mine DOGECOIN and start loading your wallet today. Learn how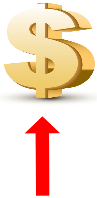 Make a donation to my crypto wallet:
DDZxHpQGXh8N5SPD96GBg8aJnzX8BkMjAc