Jamming and detection solutions for USA, prisons, schools, courts and other governmental organizations.
Tactical Response Jammers
Intelligent Jammers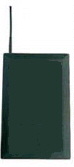 large indoors coverage/ portable use
units designed to block large outdoor areas. Custom made variations are available.
Network Detection - Cellular phone triangulating - Locate unwanted devices. Eliminate Devices. Detect active and dormant hidden cellular phones. Portable phone usage alerts !!! Alerting you when a nearby phone is in use. Smart Sequencing - macro alert to break the communication channel as needed. multiple smart cellular detectors.
Commercial 19" inch rack systems for wireless and cellular communications available.
Blackhall.net - Inventers of the wearable firewall.
Light weight wearable Firewall protection. Easy installation into any garment in minutes. low heat quite personal dampening field. simple On/Off switch.


Confuse the electronics - M29 wearable FIREWALL. Worlds first wearable firewall protection. Protect yourself from unauthorized probing.
Subsonic, Wireless Networks, PDMA, GPRS, Cellular, Bluetooth and more. Complete Dampening. Block Wifi, Cellphones, Terraprobes, CCTV surveillance, Bluetooth, Satellite phones, GPS, UHF, VHF,
Block all GSM/DCS/CDMA/3G networks
.
The Commercial sector. - Products designed for Homeland Security.
Engineering Frequency Jammers